Policy 3-062: Honorarium Payments
Purpose & Scope

To outline university policy governing honorarium payments.

Definitions

Honorarium: An honorary payment made on a special and nonroutine basis to an individual who is not an employee of the university to recognize outstanding achievement, demonstrate respect or esteem for the individual's status or position, or to acknowledge the contribution of gratuitous services to the university. For the purpose of this Policy and Procedure, the term "honorarium" does not include prizes and awards to university personnel (e.g., distinguished teaching or research awards, etc.) pursuant to approved programs, and such payments are not subject to this policy and Procedure.

Policy

The payment of an honorarium may not be made to a person employed by the university.
Honorarium payments are expected to be infrequent; must be limited to circumstances in which the amounts paid are clearly honorary in nature; should represent payment given for services for which fees are not legally or traditionally required and, which by custom, a fixed price is generally not established.
An honorarium may not be paid under any circumstances from funds derived from federal contracts or grants, unless the terms of the particular contract or grant expressly authorize such payment.
The payment of an honorarium may not be used in lieu of a consulting agreement or independent contract as a means of paying compensation for professional services within the purview of Policy 3-111
Procedure

A request for payment of an honorarium must be submitted to Accounts Payable on a Payment Request form, which includes:

the payee's social security number and current address;
a brief statement of justification for the payment; and
a verification that the payee is not an employee of the university.

A Payment Request for an honorarium payment in an amount over $1,000 requires the approval signature of the cognizant vice president.
Honorarium payments must be charged to an honorarium account.
The University complies with federal and state tax regulations governing any applicable taxability, tax reporting and/or withholding of taxes on any University honorarium payments.

Rules, Procedures,Guidelines, Forms and other related resources

Rules [reserved]
Procedure [reserved]
Guidelines [reserved]
Forms [reserved]
Other related resource materials

References

Policy 5-403, Additional Compensation Policy
Policy 3-111, Independent Consultant and Independent Contractor Professional Services Agreements

Contacts

Acting as the Policy Owner, the Office of the Controller is responsible for answering questions regarding the application of this policy. Acting as the Policy Officer, the Office of the Vice President for Administrative Services has the authority to allow exceptions to this policy.

History

Revision 2; Editorially changed term "Check Request" to "Payment Request," updating content to current payment tool terminology. Also Editorially changed to update format, owner, officer; April 27, 2010.
Revision 2; Editorially revised: 10/10/2005. An honorarium payment may be made under this Policy for an occasional guest lecture or other participation in an academic program by a person not emloyed by the University. See Policy 3-111, Part III.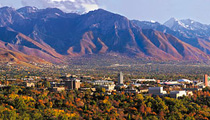 View All Policies by
Past Versions