Policy 3-007: Establishment of Accounts and Receipt of Funds
Purpose

To outline the responsibilities for the establishment of new activities and projects in the University's accounting system and acceptance of funds deposited to existing activities and projects.

Definitions: [reserved]
Policy

Activities (set-up documents are on the WEB) and Projects will be established accompanied by the following documents:

A copy of the document requesting the funds (if applicable).
A copy of the awarding document or covering letter.
Appropriate deposit documentation.
Instructions or guidelines necessary for the accounting office to account for the expenditure of funds.

The above documentation and all deposited funds must be forwarded to the appropriate offices as listed below.

Development Office - Gifts, gifts in kind, grants, scholarships and fellowships which do not require financial or progress reports, or other end items.
Income Accounting and Student Loan Services

Funds received from state appropriations.
Income from athletic events and auxiliary enterprises.
Tuition and other fees.
Receipt of student loan payments
Routine payments on account.
Revenue from sales of surplus equipment.

School of Medicine Clinics - Monies received for patient services provided by the clinics.
Hospital Patient Accounting Office - monies received for patient services provided by the Hospital.

Rules, Procedures, Guidelines, Forms, and other related resources

Rules [reserved]
Procedures
Guidelines [reserved]
Forms [reserved]
Other related resource materials [reserved]

References [reserved]
Contacts

Acting as the Policy Owner, the Office of the Controller is responsible for answering questions regarding the application of this policy. Acting as the Policy Officer, the Office of the Vice President for Administrative Services has the authority to allow exceptions to this policy.

History

Revision #2; Effective 10/11/2005
Editorially changed to update Procedures, format, owner and officer; August 5, 2009.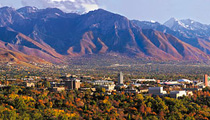 View All Policies by
Past Versions